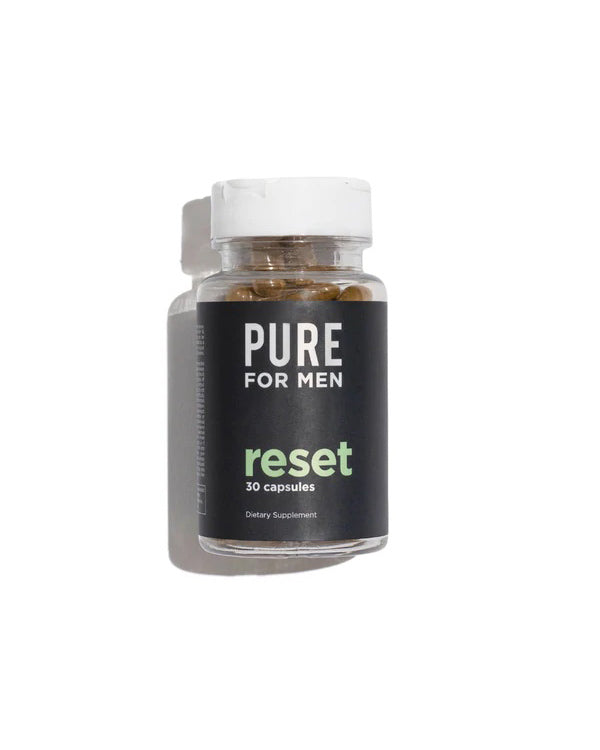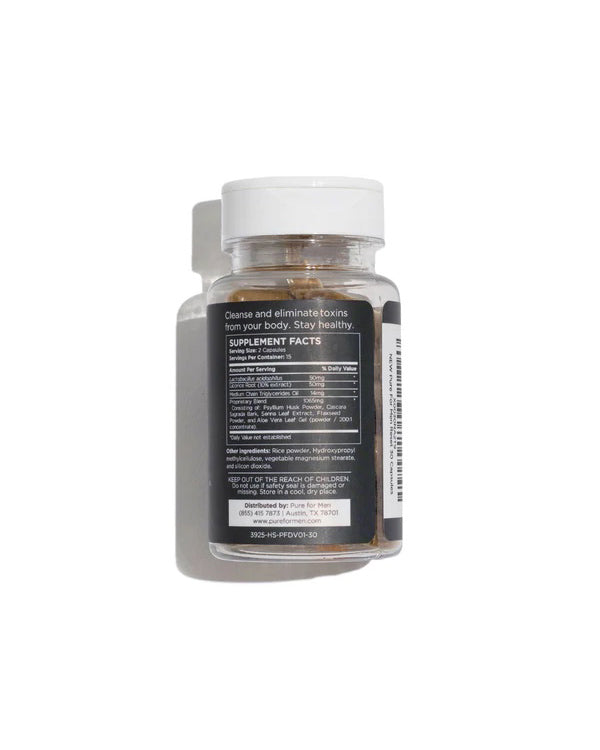 Reset Detox Capsules
BUY 3 ITEMS & GET 15% OFF
Excludes; Outlet/Sale Items, Mystery Underwear, Underwear Club, Special Buys & Gift Boxes.
Cannot be combined with any other promotion
Only 2 units left
This Pure for Men vegan cleanser promotes the fast and powerful elimination of toxins from your body and skin.

Whatever the cause may be, you're ready for a reset. Pure for Men has got you covered with this quick, 3-10 day body cleanse that will get you back on track and help quickly eliminate toxins that have built up unnecessarily in your body.
30 capsules per bottle.